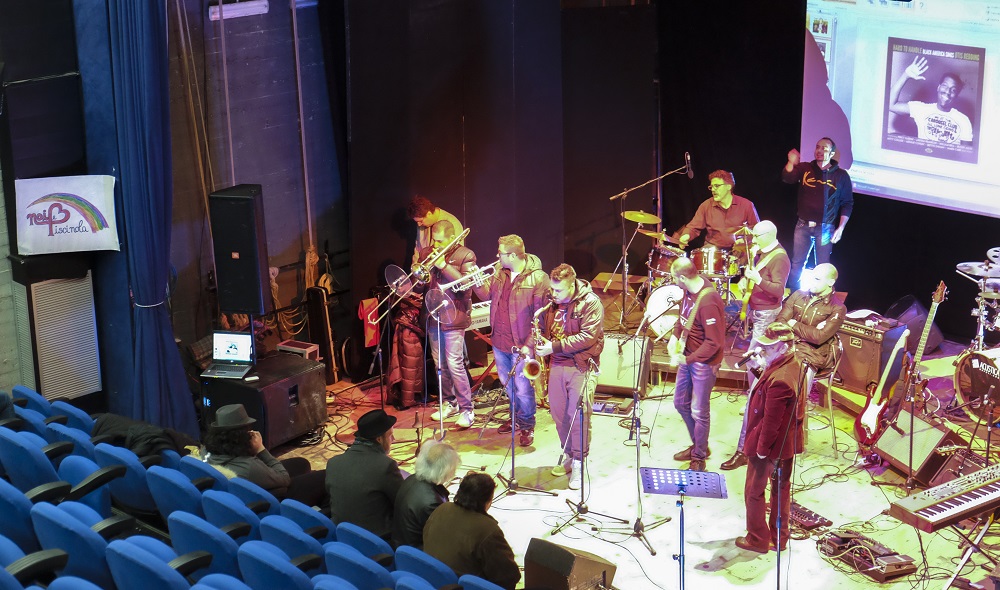 NAPOLI. Rithm and Blues e Soul Music per l'evento al teatro Area Norddi Piscinola.L'Auditorium è un bene Comune, una struttura capace di ospitare 450 persone, realizzata tra la fine degli anni 90′, mai aperta al pubblico solo per difetti di progettazione, ciò che manca è l'impermeabilizzazione del tetto e la messa in sicurezza degli impianti, la struttura è ancora in ottime condizioni generali.
L'Associazione "Noi&Piscinola", promotrice dell'evento è fermamente convinta del recupero del teatro, è quanto ribadisce il presidente Umberto Laperuta, "il teatro puo' rappresentare un punto di forza per la riqualificazione di tutta l'VIII Municipalità di Scampia", afferma.
Anche il direttore del teatro, Lello Serao, è volto ad impegnarsi sul fronte, "gli eventi artistici, musicali e teatrali hanno il pregio di includere un valore aggiunto al loro stesso fine", dice.
Oltre allo strumento aggregativo della stessa cittadinanza del quartiere, si va a finanziare il progetto di ristrutturazione del complesso attraverso gli incassi degli spettacoli messi in scena.
"La scelta di codesta selezione musicale è voluta", conclude il direttore artistico Rosario La Bruna.
Il territorio ha dato i natali a numerosi artisti di genere, in primis James Senese, l'area piscinolese vanta un'antica tradizione di interpreti, oltre venti gli artisti emergenti che si sono esibiti durante lo spettacolo, oltre alle attese guest star della serata, le due band, Martina Striano and The Soul Town e la Black Market Band.